Hotel business—hotel product series
HOTEL BUSINESS
As the world-renowned mattress manufacturer, Sealy has the leading sales volume in national mattress industry and boasts business in over 80 countries and regions around the world after the development of more than one hundred years. Sealy cooperates with a number of leading orthopedic surgeons of America in research and development to ensure the superior sleep of users every night. Sealy has always provided the harmony of support, comfort and durability for customers since the establishment of the brand for over one hundred years. There is no doubt that every Sealy mattress will bring the standard sleep enjoyment to you.
Enamored choice of world-renowned hotels
GLOBAL
Do you have the invincible attachment to the comfortable sleep feeling after staying in a five-star hotel?
For decades, Sealy has always been the preferred mattress supplier in global hospitality industry. You may see Sealy products in numerous five-star and high-end luxury hotels, such as Armani Hotel Dubai, Palazzo Versace Gold Coast, Bvlgari Hotels & Resorts Bali, Fairmont Chateau Lake Louise, The Venetian Macao Resort Hotel, The Ritz-Carlton Shanghai, Pudong and Banyan Tree Huangshan. It is still Sealy mattress that provides the comfortable and honorable sleeping experience for you.
Contact information of hotel business
CONTACT
Name:Pang Wen Jing
Contact number: 13764352401
E-mail:jodiepang@sealy.cn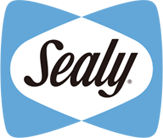 Submit
Scan code attention, get more welfare and consultation!