Approach Sealy

In 2008 Sealy formally entered China and established "Sealy Trading (Shanghai) Co., Ltd.", dedicated to bringing high quality mattresses to all Chinese users.
To ensure the high quality of mattress product, Sealy has set up a number of mattress manufacturing factories integrating research, development and manufacture in China. It has been Sealy's consistent tenet that "Adherence to the core technology, strict material purchasing and production process, and manufacturing world first-class products in compliance with Sealy's global quality standards". Every Sealy mattress produced in China is made with the same machines as in American and Australian factories, meets Sealy's global purchasing standards and is tested and approved by Sealy's R & D and testing center.
Sealy's six factories located in important cities of China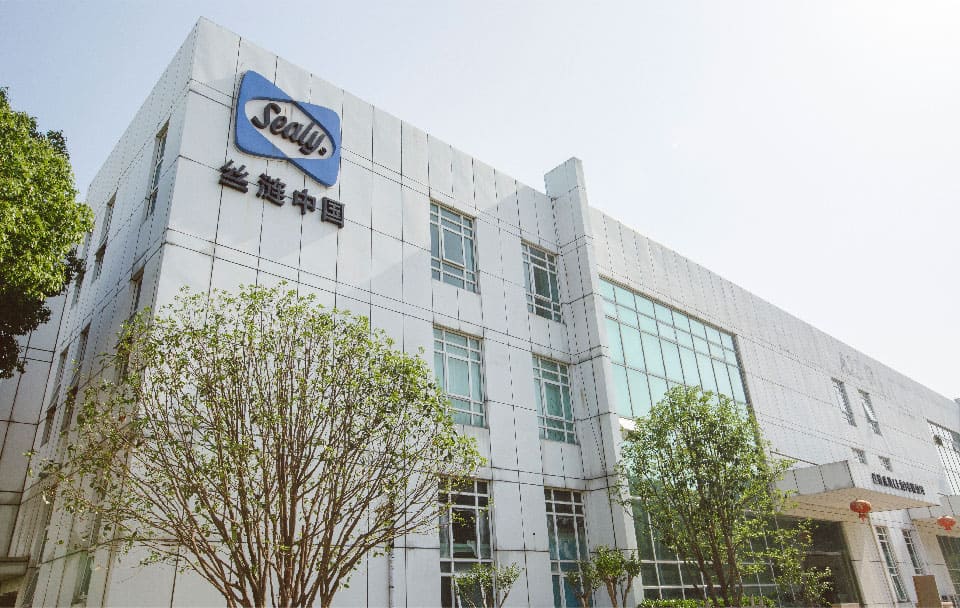 Shanghai
On December 10th, 2010 Shanghai Factory opened as Sealy's first factory in China. Located in Qingpu District, Shanghai Bedding Factory has been formally put into production since December of 2010, covering an area of over 8,000 square meters. Every product manufactured in the factory has passed the relevant tests of Sealy American and Australian test center and/or Shanghai Administration of Quality Supervision, Inspection and Quarantine and/or SGS and CMA. On October 20th, 2015, Shanghai Spring Factory opened, as Sealy's only spring factory in China, which is located in Qingpu District of Shanghai, about 200 meters away from Shanghai Bedding Factory.
Beijing (now moved to Tianjin)
On May 2nd, 2013, Sealy's second factory---Beijing Factory was established, located in Guosheng Technology Park, Kangding Street, Yizhuang Development Zone in Beijing, covering a factory area over 3000 square meters. In order to expand production capacity, Beijing Factory of Sealy was relocated to Tianjin on April 26th, 2018, in Tianjin Beichen Economic and Technological Development Area, covering an area about 6500 square meters. Tianjin is in the central area of North China and quite close to Beijing. It will still cover North China (Hebei, Shanxi and Inner Mongolia) and Northeast (Liaoning, Jilin and Heilongjiang). Sealy Tianjin Factoty will continue to serve the regional dealers with greater operation scale and sell the following products to retail channel, big customer channel and hotel project channel: mattress, bed, leather bed and bed accessories.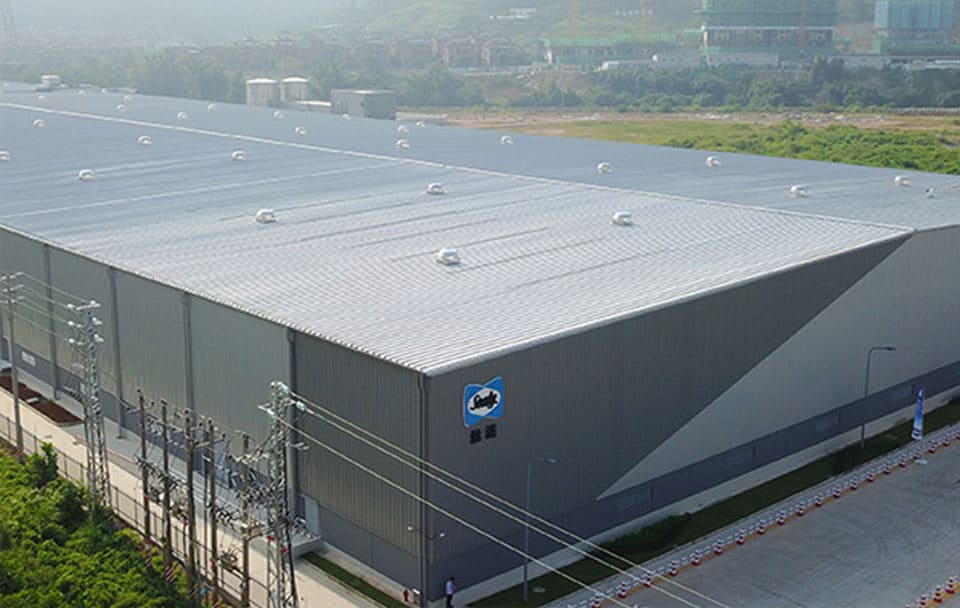 Chengdu
On June 2nd, 2015, Chengdu Factory opened, as Sealy's third mattress factory in China, covering an area of 5200 square meters. The business scope of Chengdu Factory includes the retail and hotel projects in the eleven provinces of the southwest and northwest, with the purpose of providing better and higher quality services for customers in the west region.
Huizhou
On September 27th, 2017, Huizhou Factory opened, located in Jiamin Industrial Park of Huiyang District in Huizhou, covering a total area of 5800 square meters. It has consolidated the foundation stone of Sealy brand's development in China and will promote the business in China more powerfully, also the manifestation of Sealy's rapid market share rise in China
Wuhan
On September 15th, 2019, Wuhan Factory opened, as Sealy's sixth factory in China. Wuhan Factory is located in the key city Wuhan which has enjoyed the good reputation of "nine-province thoroughfare" since ancient times, covering an area nearly 7500 square meters, boasting a number of experienced staff and specializing in production of Sealy's core products. Sealy's Wuhan Factory will further help Sealy complete its localization production and supply layout in China, radiate the surrounding cities and regions, upgrade the sleep consumptions of consumers and gather energy for popularization of high quality sleep for thousands of families.
"Made by Sealy" products can be found throughout Asia Pacific regions
At present, "Made by Sealy" products are exported to Hong Kong of China, Taiwan of China, Singapore, Japan, South Korea and other retail markets in Asia Pacific Region, receiving the widespread welcome and high praise from customers.


Products tailored to Chinese market
SEALY
In order to let more and more Chinese consumers enjoy high-quality sleep and the resulting healthy life, Sealy launches the tailor-made "Made by Sealy" China products after long-term products research & development and innovation and provides a variety of comfortable sleeping options for Chinese consumers who pay more and more attention to sleep quality, so as to build the cozy and sweet dreams for Chinese families every night, based on full investigation and research on the sleeping habits of Chinese consumers.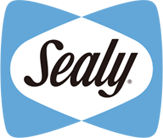 Submit
Scan code attention, get more welfare and consultation!